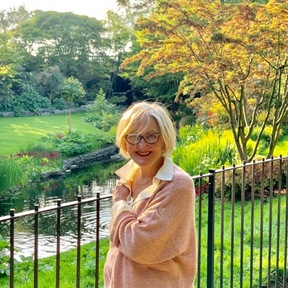 I am a fully licensed and insured independent estate agent providing a first class service finding and selling properties in Les Yvelines.
I am based in Le Vésinet. The sectors I cover are mainly Saint Germain en Laye, Le Vésinet, Maisons Laffitte, Mesnil Le Roi, Le Pecq and Villennes sur Seine.
I work with "My Place-Immobilier" a group of female agents who are efficient, friendly and experienced professional's all working independently in different sectors of the region west of Paris.
Choosing an estate agent is one of the most difficult but important choices when selling your home and I am sure that I can be of good help and advise you about various aspects of selling your property. I have been in the Real Estate industry for 13 years and independent for 11 years.
I am available from Monday to Saturday for free estimations.
Contact Info :
Jayne Ducasse
Le Vésinet

Tél : 0699191954
Myplace-immobilier est une équipe de conseillers en immobilier, mandataires indépendants, passionnés par notre métier : la négociation et la transaction immobilière.
Tous nos collaborateurs ont une parfaite connaissance de leur secteur géographique et disposent d'outils de communication et de marketing performants.
Notre Force:
Un interlocuteur unique:
Chacun de nos conseillers travaille sur un secteur exclusif, il est à vos côtés, vous accompagne pas à pas, car chaque projet immobilier est un acte singulier, nécessitant une approche personnalisée.
Un service sur mesure:
Nous travaillons au quotidien avec des partenaires sélectionnés : du coaching déco à la rénovation partielle ou totale, au financement et à l'aide à l'installation, nous mettons les meilleurs spécialistes à votre écoute.
Nos Valeurs:
Du conseil, de l'engagement, de l'écoute, de la rigueur, et de la disponibilité.
Parce que vous satisfaire est notre priorité.
Notre Engagement :
Vous aider à réaliser vos projets, c'est notre métier, notre passion.
No followed people